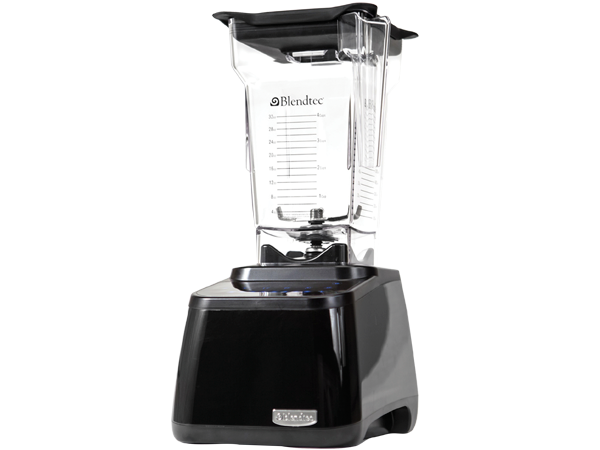 BlendTec Designer Series - Black
$434.95
Description:
New from Blendtec! The Designer Seriesblenderhas been engineered to bring a whole new level of beauty and functionality to the high-end blender category, without compromising the famous power and efficiency of the 1560-watt BlendTecTotal Blender Classic.
The Designer Series includes:
Complete speed control
Vivid icons
New sleek design
Easy, fast cleanup
Versatile functionality
The most powerful motor available for home blenders (1560 watts) is at the heart of your Blendtec experience. More power means easier blending of the most stubborn ingredients.
Pre-programmed blend cycles let you craft perfect food creations with just one touch — from your very ?rst try. Plus, each Blendtec blender comes with the Fresh Blends recipe book. Each of its 200+ recipes delivers delicious results using blend cycles of 90 seconds or less.
Product Specs:
Designer Series motor base
96-oz WildSide jar
Vented Gripper™ lid
Recipe book
Owner's manual
Registration card
US and Canada only
Ask about this product