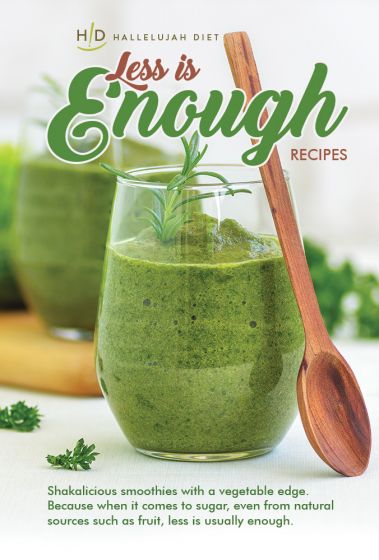 Less is Enough
$11.95
Description:
The purpose of the book, "Less Is Enough", is to emphasize the vegetables, greens and other satisfying, nutrition-packed ingredients you can use, to make a wonderful blended beverage. It also focuses on minimizing the sweet portion. This book calls these blended treasures, "veg-smoothies". By gradually lowering the fruit or concentrated sweeteners in your shakelicious drinks, you can train your palette to actually look forward to the taste of a variety of blended vegetables instead of something so sweet.
By stocking a small, easy to locate list of basic ingredients, you can easily make a healthy snack or meal to help curb cravings, and supply copious disease fighting compounds.
If you are ready to enjoy fresh, living, basic smoothies with a vegetable edge, then this book may be the motivation you need. It supplies over 30 simple recipes.
Falling in love with veg-smoothies may be one of the best things you can ever do! Increasing your intake of phyto-nutrient rich vegetables is a wise way to give yourself the ammunition to fight and prevent all sorts of diseases. Resolve to give it your best and the rewards will be WELL WORTH the commitment. Retraining your palate to not expect and desire so much sweetness may be the turning point you need.
Book length: 47 pages
Ask about this product