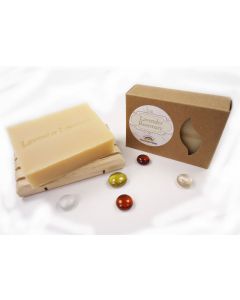 Hallelujah Diet Soap - Lavender Rosemary
$6.50
Description:
Rejuvenate your senses with this rich combination of lavender, rosemary, and pure essential oils that give your body a clean, refreshing start to every day!
Every bar of Hallelujah Diet® long-lasting soaps is infused with antioxidant-rich muscadine seed extract containing high levels of resveratrol and other antioxidant compounds to help your body fight against the effects of free radicals.
Our soaps are handmade using the cold process method to retain naturally occurring glycerin that helps your skin lock in moisture and softness.
No chemicals
No artificial fragrances
No artificial colors
Ask about this product