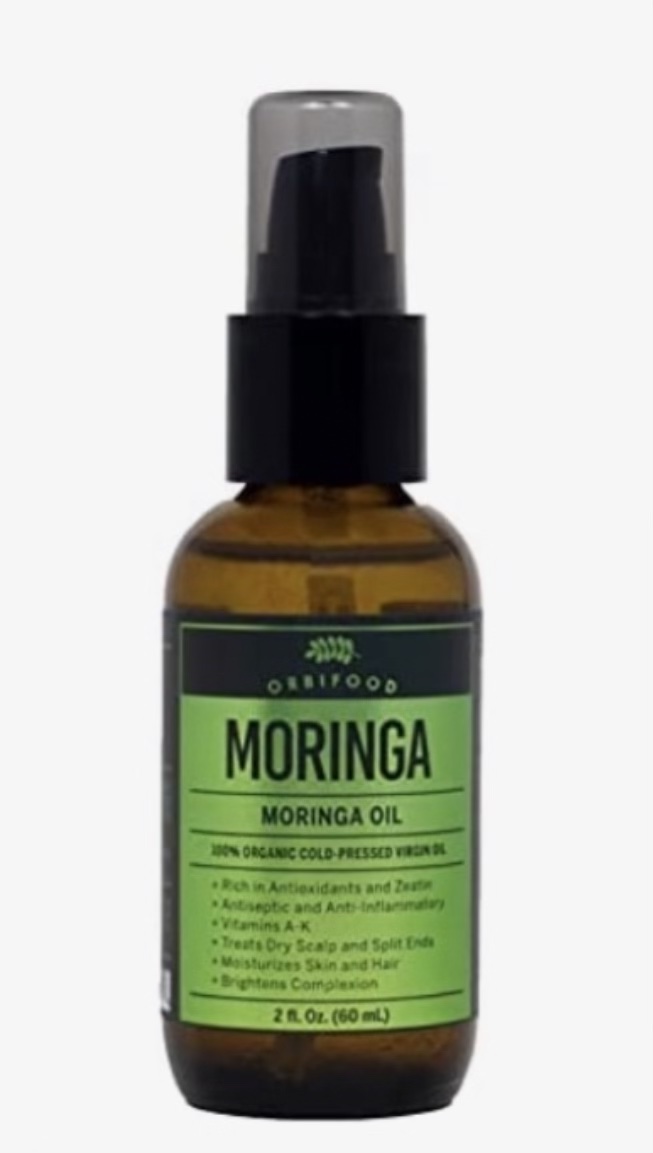 Organic Moringa Leaf Oil - 2oz
$18.00
Description:
Moringa oil: *For external use*
Excellent for skin and hair
For internal use get the moringa extract.
Suggested use
Hair: as a treatment, massage a quarter-sized amount onto wet scalp and hair. Let it sit for 5-10 minutes and follow with shampoo. As a daily conditioning serum, apply 3-4 drops to damp hair before air drying or heat styling to take frizz and add shine.
Skin: use as a face or body moisturizer. Apply on clean skin and massage in a circular motion. Reduces the appearance of wrinkles, rejuvenates skin, and brightens the complexion. Also heals minor cuts, acne, rashes and burns.
Moringa oil benefits:
+ moisturizes and hydrates skin
+ rich in antioxidants and zeatin
+ reduces the appearance of fine lines, blemishes and dark spots
+ cleanses and detoxifies hair and skin
Ingredients: organic certified cold-pressed virgin oil extracted from non-GMO Moringa seeds. Grown in rich volcanic soils in Nicaragua.
USDA organically certified, non-gamma irradiated and heavy metals free.
Caution: keep out of reach of children. Please discontinue use if skin irritation occurs. Do not use if safety seal is damaged or missing. Store in a cool, dry place.
Ask about this product