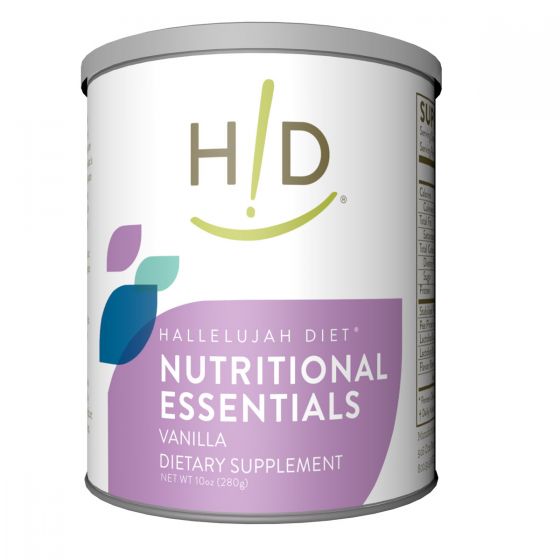 Nutritional Essentials - Vanilla
$24.95
Description:
Hallelujah Diet's Nutritional Essentials is a great tasting, vanilla flavor, whole food supplement that provides a stable variety of essential nutrients. This includes highly concentrated antioxidant vitamins and pro-oxidant nutrients including tocotrienols, which have been found to exert powerful antioxidant capabilities, and when combined with the 22 essential and non-essential amino acids and a superior form of B Complex create a synergistic effect that can provide up to 100 times more powerful an antioxidant function than either pycnogenols or grape seed extracts alone.
This product is also a great liver detoxifier, a real help in today's toxic-filled world.
Container Size 10 oz.
Suggested Serving Size: 1 Tablespoon
Ask about this product