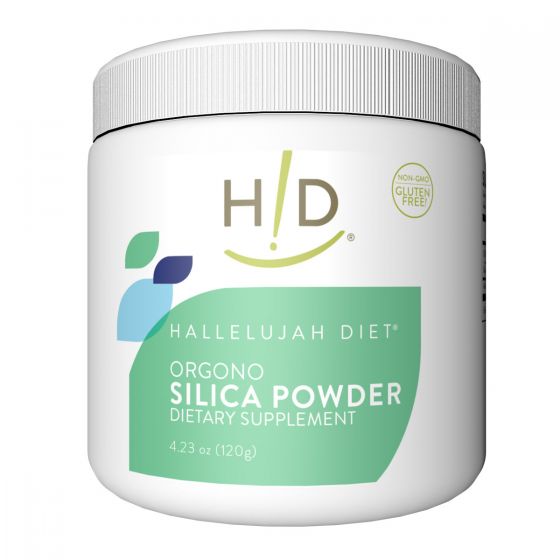 Hallelujah Diet Orgono Silica Powder
$39.95
Description:
Enjoy the following benefits of our Orgono Silica Powder:
Boosts production of collagen, body's most abundant extracellular matrix protein (helps holds everything in the right place, together)
Boosts production of elastin fibers, giving body structures elasticity & flexibility
Improves elasticity of skin
Improves texture of hair and nails
Increases deposition of calcium in bones
Helps to rebuild cartilage in joints, to support natural joint function, so you can keep on doing your normal activities with a full range of painless motion
Improves circulation / lowers edema (water retention) by strengthening walls of arteries, veins and capillaries
Binds with aluminum for increased excretion of aluminum from the body.
Check out these benefits of our Orgono Silica Powder compared to other silica products:
Not all silica powders the same. Polymerized silica is not readily used by the body.
Stabilized by a proprietary method, Orgono silica powder remains in the highly bioavailable monomer state as ortho-silicic acid (H4SiO4).
Completely soluble in water with neutral taste. Can be taken in water or mixed with other drinks.
Gluten free, non-GMO product. Maltodextrin comes from corn.
Ask about this product