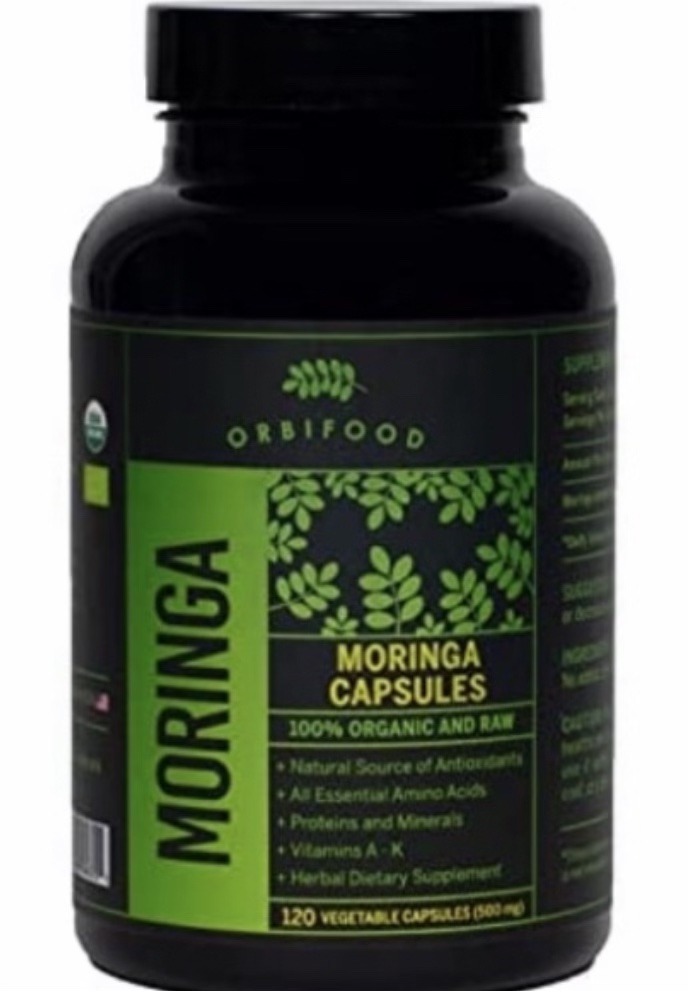 Organic Moringa Leaf - 120 Capsules
$18.00
Description:
Moringa is nature's true multivitamin and the most nutrient-dense superfood ever discovered. It has over 92 nutrients, 46 antioxidants, all essential amino acids, 36 anti-inflammatory agents, 7 vitamins, 6 minerals, omega 3-6-9, proteins, enzymes and phytonutrients.

Our products are USDA organically certified, raw, vegan, non-GMO, gluten free, non gamma irradiated, and heavy metals free. We produce the highest quality Moringa in perfect growing conditions and mineral rich volcanic soils in Nicaragua.
Moringa caps:

Supplement facts
Serving size: 2 capsules per day
Servings per container: 60
Amount per serving: %DV
Moringa oleifera capsules 1,000 mg
*Daily value (DV) not established
Suggested use: Adults take 2 capsules per day. Increase or decrease use for desired results.
Ingredients: 100% organic moringa oleifera leaf powder. No added chemicals or preservatives.
Caution: keep out of reach of children. Consult your healthcare practitioner before use if pregnant. Do not use if the safety seal is damaged or missing. Store in a cool, dry place.
Ask about this product