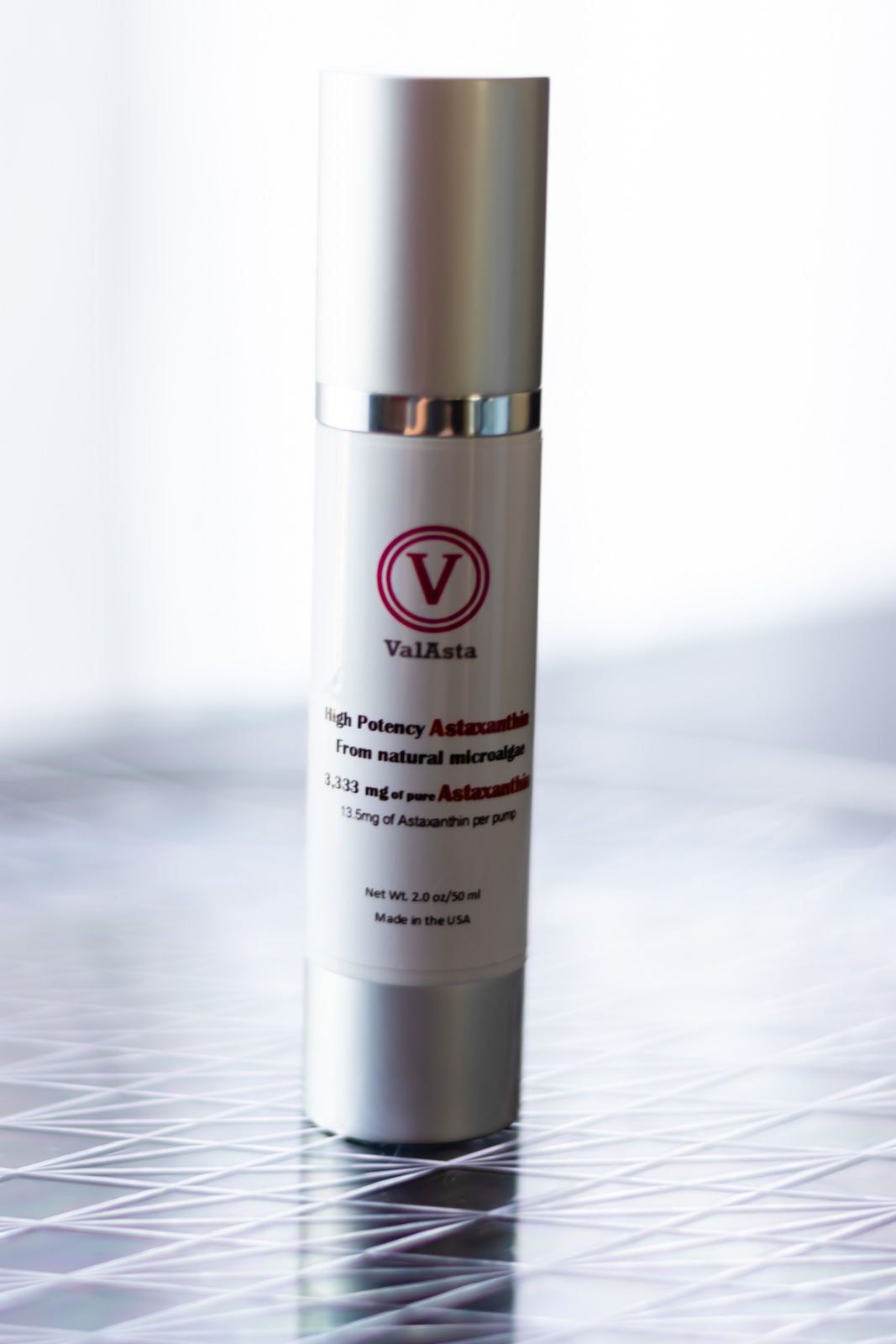 ValAsta Liquid Astaxanthin - (50ML)
$140.00
Description:
50ml bottle- $140.00 (contains 246 pumps) – Empty (vegan) gel capsules provided at no cost.
**If you are a member of www.RawLifeHealthshow.com you can get 10% off the price for your first 2 orders.

Valasta is the high-quality, potent, Astaxanthin for patients suffering from arthritis, diabetes, cancer, and other inflammatory diseases causing debilitating pain who want to live the pain-free and healthy life they hope for.
Backed by years of scientific research conducted by the National Institute of Health as well as various universities across the United States, Astaxanthin has gained a steady rise in popularity and following among people who are suffering from arthritis, diabetes, cancer, and other inflammatory ailments. These are men and women who are suffering and would like to experience pain-free living and the joy of living the improved quality of life they deserve.
Get 10% if you are a member of https://www.rawlifehealthshow.com/
3.3 Grams of Pure Valasta Astaxanthin per bottle concentrated in olive oil.
246 Pumps per bottle. Each Pump = 13.5mg of pure, natural Astaxanthin
Each bottle comes with Gluten & Dairy Free Gel Caps included free with purchase
Astaxanthin is the strongest antioxidant and anti-inflammatory in existence, 1000 times stronger than aspirin.
Astaxanthin lowers blood sugar levels.
Astaxanthin lowers LDL cholesterol.
Astaxanthin is a carotenoid that occurs naturally in certain algae. It is used as a supplement, but also in food and agriculture.
Ask about this product